About Us
Starlit
Starlit Suites is a pioneer in bridging the gap between traditional 4* hotels and serviced apartments. Our endeavour is to provide our guests with all the services and facilities they are accustomed to with the comfort of a hotel the and warmth of a home. We believe in giving you "a home every time you check-in" Keeping true to our aspirations, all our Aparthotels  have specious suites, ergonomic meeting facilities, delectable F&B outlets well-appointed gymnasium, swimming pool and business centre. At Starlit Suites we have designed our Suites keeping in mind the comforts that the discerning traveller needs to function optimally given the hectic schedules and deadlines that are being juggled daily. 
Whether you stay with us for a month, a week or even a night our warm and personalized services are aimed to satisfy your every need, be it an express check in, midnight snack or even if you are pining for a taste of home food. Try your hand at it in the in-room kitchen or our chefs are waiting to deliver delicious dishes.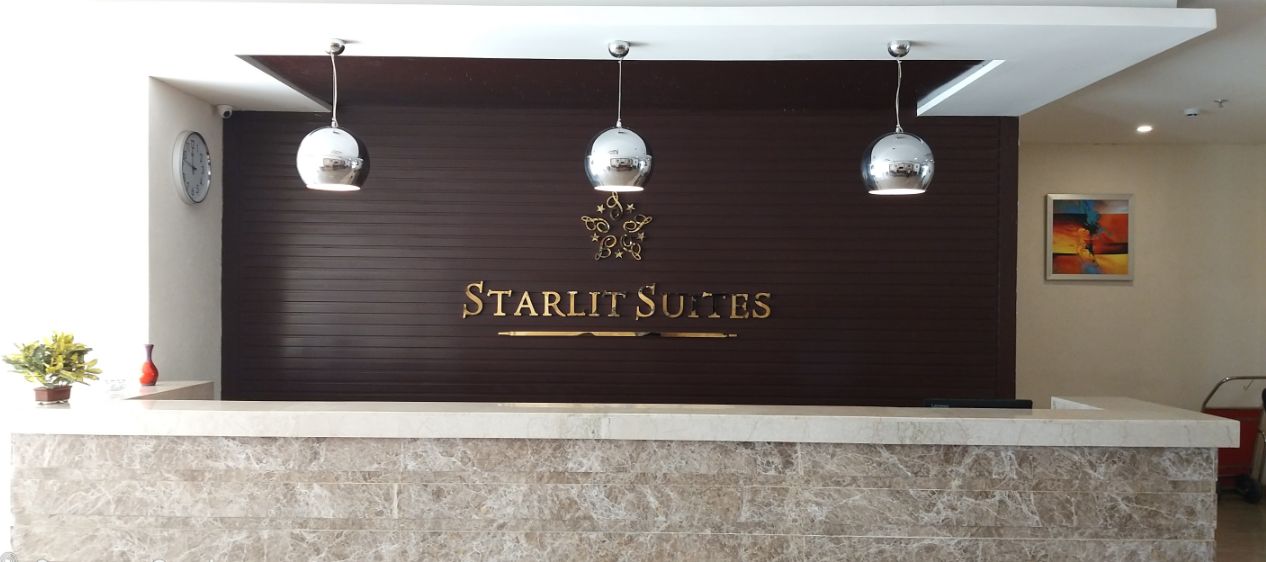 Quality Management
We believe in an efficient Quality Management System and we continue to provide brilliance through our exceptional and unmatchable services. We strive with consistency to improve our quality, dependability, customer service and interface.
Our organisation and its products/services are assessed continuously in order to guarantee that our customer gets the best of hospitality with high quality personalised service and mandatory safety.
In order to reach our objectives, we strive to follow these principles :
•    To provide our guests with an exquisite and detailed service.
•    To make our guests' expectations come true.
•    To supply a space for rest, pleasure, art and creativity.
•    To showcase culinary delights for all the senses.
•    To make our Hotel Apartments our guests' temporary home.
•    To create an environmentally-friendly space, respectful of local traditions.
Management Policy
Employees
Our enthusiastic personnel are dedicated to maintain the innovativeness and uniqueness of our service. We provide regular and proper training of international standards to all our employees to make them capable enough to be able to deliver their best and go all-out for competence.
Excellence & Improvement
Excellence is our endeavour, and the triggering effect behind it is the expectations of our numerous clients and customers which encourages us to consistently strive for improvement and innovative ideas though all levels of initiatives and teamwork.
Vision
Our vision is to deliver eminence experience and become the foremost choice of our guests, colleagues, shareholders and business partners, further looking forward to be the leading chain of Serviced Apartments in the country and escalating the brand Starlit suites globally.